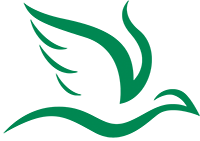 Pricing
This is a general price list only giving a range in prices. The goods and services contained herein are those we provide to our customers. You may choose only the items you desire. Oftentimes prices vary due to the special requests of families, which cannot be completely reflected in this general information.
Download a pdf version of our general price list.
BURIAL PROPERTY
(Prices include perpetual care)

Ground space for casket or cremation urn

$ 600–$ 2,795

Mausoleum crypt<br />(Includes entombment & engraving fees)

$ 4,500–$ 29,500
Mausoleum niche<br /> (Niche includes inurnment & engraving fees)
$ 1,700–$ 10,000
BURIAL MERCHANDISE
Cremation Urns
$ 120–$ 6,680
Burial Vaults
$ 450–$ 4,800
Flower Vases
$ 225–$ 1,520
MEMORIALIZATION
Foundation fee for monuments and memorials is based upon size. Lettering and carving is included unless otherwise noted below. Memorial and monument foundation fee.

$ 1.00 per sq. inch

Upright granite monument (lettering/carving not included)
$ 1,570–up
Individual granite memorial (carving not included)
$ 378–$ 562
Bronze memorial with granite base
$ 1,555–$ 14,882
Veterans granite base
$ 452
Granite base to existing bronze
$ 302–$ 421
BURIAL SERVICES
(Base interment fee $1,500)
Inurnment/interment fee
$ 500–$ 1,500
Fern Cliff Abbey entombment fee
$ 1,500–$ 1,600
Disinterment and/or reinterment fee
$ 600–$ 2,800
Graveside services include opening and closing of the grave, one tent, grass carpeting, and chairs.
BE A TREE
Site, Living Urn, Placement, Planting and Plaque
$ 2,500
Living Urn, Placement, Planting and Plaque at your own site
$ 1,700–$ 2,000
PET SERVICES
(Available exclusively at Mountain View Cemetery)
Grave Spaces (2' x 4')
$ 100
Interment Fee (Add $100 for Saturday service)
$ 100–$ 300
Pet Caskets
$ 100–$ 360
Memorialization
$ 378–$ 1,710
Foundation/Installation Fee
$ 1.00 per sq. inch
MISCELLANEOUS SERVICES
We offer several additional services including bronze refinishing, vase replacement, on-site engraving, monument rejointing, high pressure granite cleaning, ownership transfer, duplicate deed, etc. Speak to a member of our sales staff for these prices.
REGULATORY COMPLIANCE FEE
$ 50
This fee is included on every contract. It covers recording the "deed" to property, the ongoing maintenance of all burial park records, and filing of reports with Cemetery Board and registration required by Code of Virginia.