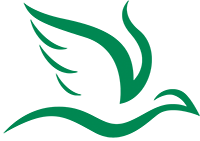 Evergreen: A Century of Service
Evergreen: A Century of Service is a story about Roanoke and the people who created our local, regional, national, and yes, even world history. It is a story that spans more than 100 years when you consider the lifespans of the history makers. So as you read this book and peruse the antique photographic images, we hope that you will find it to be a tribute to the history of Evergreen Burial Park and that of Roanoke, Virginia. And a tribute to the prominent business owners, the men who founded Evergreen Development Company, the men and women who grew the business, and in the process, shaped Roanoke as we know it today.
Order your copy: Call 800-870-2593
Get your copy at any Evergreen location!